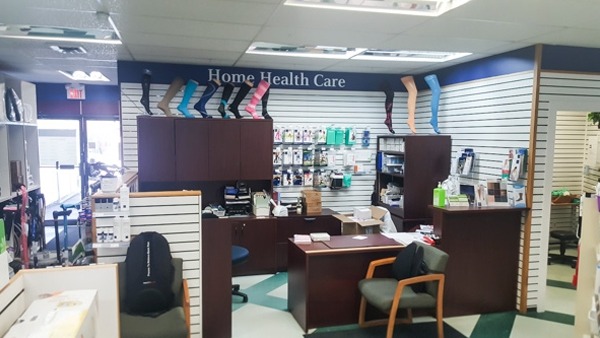 Dyck's Home Health Care
Dyck's Pharmacists has providing medical equipment and supplies to our customers since 1955.
Some of our Home Health Care products and services include:
Walkers & Wheelchairs
Canes & Crutches
Back Supports
Bathroom Safety
Compression Stockings
Incontinence Supplies
Braces and Mobility Aids for Kids
And more…
Greater Store Access for Those With Disabilities
In an unusual move for the era, we redesigned our store in 1968 to accommodate greater access to services and equipment for people with disabilities. This was the first step in a long series of improvements that have established Dyck's as a one of the most highly respected suppliers of home healthcare products and service in the Okanagan.
Home Health Care for Everyone
From mobility products and sports medicine supplies to wound care and support stockings, the staff have the training, expertise and resources to ensure your needs are met.