Springfield Location – Group One Medical Clinic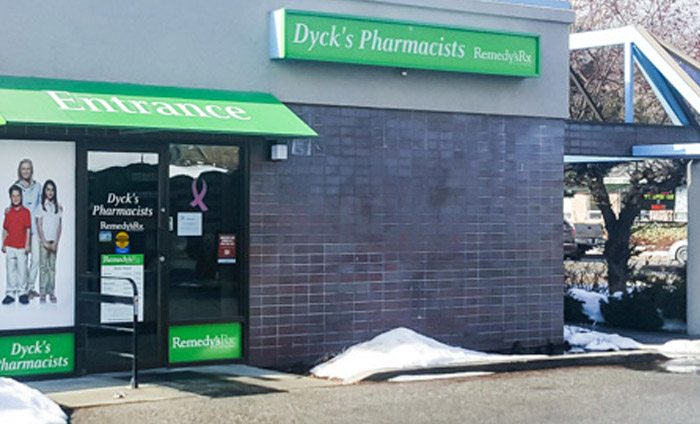 Dyck's Springfield opened alongside the Group One Medical Clinic in 1984 at the corner of Springfield and Gordon. Our Springfield store can fulfill all your prescription and medication needs. This store also supplies medication in compliance packaging for those clients who require it.
As with all our stores, there is also plenty of health information and friendly advice available at the Springfield store. We have free delivery available and free parking.
Springfield Location – Group One Medical Clinic
1111 Springfield Road
Kelowna, B.C. V1Y 8R7
Phone: (250) 762-7774
Fax: (250) 762-7718
Hours:
Mon – Fri: 9:00 AM – 5:00 PM
Saturday: Closed
Sunday: Closed