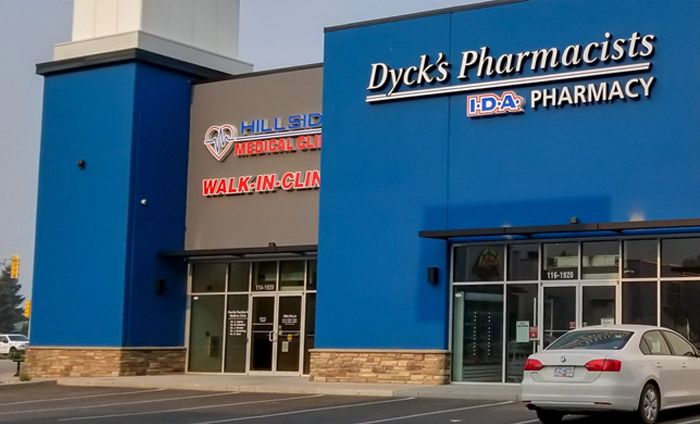 Dyck's Pharmacists Glenmore location was opened alongside Hillside Medical Clinic in 2018 to better serve North Kelowna and surrounding areas.
Our front store offers a comprehensive selection of over-the-counter products, cosmetics, home health care, mobility aids, incontinence and wound care solutions, magazines, gifts and food. Our knowledgeable and friendly staff are available to help navigate it all.
Pharmacy services such as compliance packaging, medication reviews, immunizations, free prescription delivery, and medication information are available as with all other Dyck's Pharmacists locations.
Glenmore Location Hillside Medical Clinic
#116 – 1920 Summit Drive, Kelowna, BC V1V 3E9
(Summit at Glenmore)
Phone: (250) 762-4411
Fax: (250) 762-6868
Hours:
Mon – Fri: 9:00 AM – 6:00 PM
Sat: 9:00 AM – 5:00 PM
Closed Sundays and Holidays