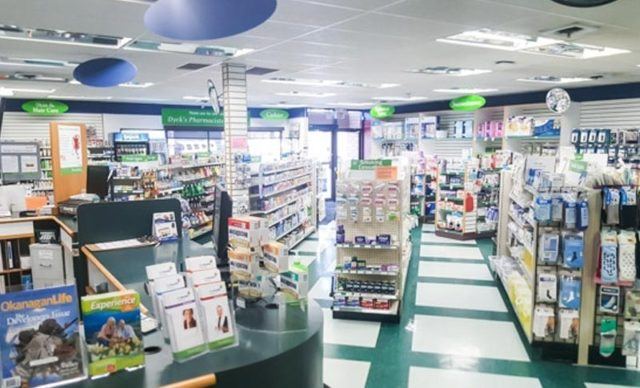 Services at Dyck's Pharmacists
At Dyck's Pharmacists, the Dyck's Pharmacists Team offers a variety of products and services:
Pharmacy with FREE delivery within the Okanagan Valley
Compliance / Blister Packaging
I.D.A. Glenmore Exclusive – Attached Hillside Medical Clinic / Walk-In Clinic
Blood Pressure Monitor
Photocopying and Faxing
Rentals – Crutches (St Paul Rentals – Blood Pressure Monitors, Canes, Breast Pumps and more)
Gift Cards
Greeting Cards
Reading Glasses
Confectionary
Pet Prescriptions
Drug Disposal
And more…
Call us or contact us online with any questions you may have. We'd love to help!